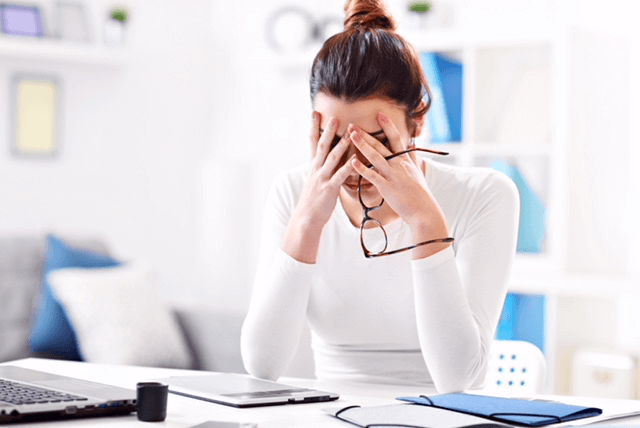 Earlier this month, we were honored to be speaking to Dr Helen Riess about the important concept of empathy for healthcare providers (See her TED talk here). Dr. Riess is Co-Founder and Chief Scientific Officer of Empathetics. She is an Associate Professor of Psychiatry at Harvard Medical School. Her research on empathy and the neuroscience of emotions has been published in peer reviewed journals, and she is a core member of the Research Consortium for Emotional Intelligence (CREIO) as well as a faculty member of the Harvard Macy Institute.
Monica Moore: Thank you for taking the time to speak with us today. Our field, of reproductive endocrinology and infertility (REI), is constantly evolving with exciting new advances that continue to improve pregnancy rates, but we are still not at 100%, so often as REI nurses, we find ourselves often having to give bad news to a patient population that is both incredibly savvy and stressed, without having been properly trained in delivering this news. I'm so happy to talk to you today about how to impart bad news sensitively and in a way that helps our patients.
Helen Riess, MD: Hello and happy to talk to you today.
MM: As discussed, the REI field is not life-threatening in the true sense of the word, but it is life-altering to our patients.
HR: I agree, for them it is life-altering as it could mean the end of a dream.
MM: Yes. In keeping with this, can you give us a brief overview of the role of empathy in patient interactions, particularly when delivering bad news? Can you give us an example of a few empathetic statements?
HR: The preparation for giving bad news really begins with the provider, who has to be mindful that she is the messenger of bad news. He or she needs to think: "I am not the bad news myself, but how I convey it is what this person will remember". Really, it helps to put yourself in the patient's shoes and think, "How would I want this news delivered to me?". That is a starting point. I think that the role of empathy is both emotional and cognitive resonance. The emotional part is to consider how hard it is to hear this news or how disappointed they will be. The cognitive perspective includes considering what this news is going to mean for this patient's life. In this sense, it is helpful to have some information about the patient. Is this the patient's fourth or fifth attempt to conceive as opposed to the first time, when they know that they have a few more chances? What about the patient's age? Is she 45 or 46 or is she 36? Is this the patient or couple's last attempt, so that this news maybe the end of the wish and the hope to have children at all. The cognitive perspective is really important to consider not just what this experience would be like for you, but what would it be like for this patient. Both the emotional and cognitive component are crucial.
The important concept about delivering bad news is that people are going to remember more about how you said it than what you said.
You would want to avoid bluntness and deliver the news in a way that doesn't feel uncaring or perfunctory. Realize that even though you might say "Sorry, you are not pregnant" ten times a day, this is the first time this person is receiving the bad news. We recommend using an empathic bridge statement, such as using phrases like, "I wish I had better news to share" or "Unfortunately, the test results came back in a way that I think is going to be very disappointing to you". I think we all have witnessed bad news delivered bluntly. The important concept about delivering bad news is that people are going to remember more about how you said it than what you said. Everyone who is struggling with infertility already knows that there is a possibility that it won't work, so it won't be a shock, but what they really need is someone who is offering care and compassion. We say that infertility is not a terminal diagnosis, but in a way, it is. This is the end of many people's hopes and dreams. Bad news is really any news that permanently affects your vision of how you were going to live.
Bad news is really any news that permanently affects your vision of how you were going to live.
MM: One of our dilemmas as REI nurses is that we have certain information that we need to convey during the phone call, such as, "Please call us with day 1 of your next period" or "Schedule a consult with your physician once you are ready" and sometimes due to our discomfort or need to impart that information, we rush the delivery. Also, often, we have to relay bad news over the phone (negative pregnancy tests or pregnancy levels not increasing appropriately, for example). We are obviously unable to use non-verbal strategies to empathize, but what can we say or do in these situations that would be helpful?
HR: It is much more difficult when you can't see if a person's eyes are misting or what their facial expression is so that you can respond in an appropriate way. One of the ways to manage this is to acknowledge this. Saying something like, "It's really unfortunate that I have to deliver this news over the phone because I can't see your response, and I know that this is a lot to take in, but we can pause right now to let this sink in and I'm here at the other end of the line while you process this". So, invite the pause. Many people rush to fill in a void because they are nervous or afraid to hear that the person is upset, but if you can frame it using the statement above, I think that the more that we convey our limitations; the more we are overcoming them.
MM: I've never thought of saying that, because it feels like stating the obvious, but that makes a lot of sense.
HR: It is obvious, but it is allowing the awkwardness to be awkward. If you have psychological support available at your clinic, you can also say, "We have support staff right here at our clinic that are available to help you deal with the emotional disappointment of this". You don't have to use the word psychologist or social worker, but really refer to them more to what their function is, which is to support the patient. Also, you don't want to use the words "depression" or "cope" which might make the patient feel that they are having an abnormal reaction or response.
MM: I find that a 2 second pause feels like a 20 second pause. I tried it the other day and, it felt awkward and was difficult to not fill in the space with unnecessary chatter.
HR: I think it's important to frame what you are doing, such as saying "I know this is difficult to do over the phone, but I want to take a moment to pause to let this sink in" so that the patient knows that you haven't just gone silent over the phone.
MM: Just to add some more complexity to this situation, in some instances, the person who is delivering the bad news does not know the patient well, for instance, the patient's primary nurse is away that week or their physician is in surgery and another, covering physician or nurse makes the phone call. Obviously this is not ideal, but any suggestions for how to proceed with this difficult conversation when a strong relationship doesn't exist between patient and provider?
HR: I think stating the situation, which is "Hi, my name is Monica Moore. I'm calling from xyz clinic or Dr X's office. I know that you don't know me, and I wish that your doctor or nurse was available to be making this call, but we discussed it and we thought it might be better to give you the information, even though you don't know me well, so that you are not anxiously awaiting the news". Maybe it makes sense to give the patient a choice, preferable in advance, such as "Would you rather hear the results as soon as possible or would you rather wait and hear them from someone from your team who knows you better?" Be transparent about the situation because it gives the patient a choice.
…the more that we convey our limitations, the more we are overcoming them.
MM: Sounds like it's best to be proactive in this situation. If a nurse knows that she has a patient who is going through a difficult time, has had many losses or failures, or is emotionally labile (we probably can all identify our patients like this easily) to have this conversation in advance. For example, one of your patients will be having her pregnancy test on a Thursday, and the nurse knows that she is off on Thursdays. What I'm hearing from you is that it would be best to talk to the patient prior to the pregnancy test and let her know that you are off that day and to mutually decide how she would like the news to be delivered.
HR: I think you are absolutely right. The more that you can share the dilemma with the patient and empower them to let you know what they want, then they have the choice. The nurse delivering the news can still say "I wish you could be hearing the news from someone who knows you better" as the empathetic bridge statement.
MM: what you told us so far has been incredibly helpful. I think we sort of know some of these strategies but to what extent we put them into practice on a regular basis, I question, even in my own personal experience. What resources are available for us to utilize so that we can learn and practice these strategies?
HR: Empathetics has a "delivering bad news" module. It is about an hour and it's all about delivering all kinds of bad news. We review verbal and non-verbal aspects and how to manage your own anxiety. It's accredited for nurses to get CEU's (and also for physicians). It's an interactive, online course, so people have to listen to different scenarios and make choices. Sometimes it's helpful to see all different scenarios where someone maybe delivers the bad news in a way that's not ideal. Some people can relate to seeing what not to do as a learning point. We have a whole suite of empathy training that talks about difficult patients, how to have empathy…etc. Those resources are there. We offer in-house specific training in empathy as well.
MM: As you are talking, I'm thinking that one strategy that we can use is role-playing. I'm sure that you use this in your practice. Maybe the newer/novice nurse acts as the 'nurse' and the experienced nurse is the 'patient receiving the news'.
HR: Absolutely. We offer manuals that train facilitators to do this where the role-playing situations are basically spelled out. What kind of reactions can you expect and how do you draw these reactions out of people so that you can address them? We can send a trainer there or you can send your team to use and we can teach you how to offer these facilitator workshops. It's exciting to see people understand that this is about managing the whole person, not just the biology of getting pregnant.
MM: We really appreciate your time and input, thank you so much for speaking with us today.
HR: Thank you for having me, my pleasure. If you would like more information about empathy training, please email dblake@empathetics.com.